---
Callahan to run for President
Activist to work with Activity Coordinator on Joint Campaign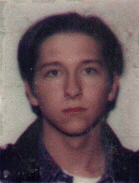 Callahan

A surprise to some, expected by others, optimistically encouraged by others still, campus revolutionary Rob Callahan announced on Friday, March 31 that he will be making a run for President of the Student Body. Callahan has chosen to run with John Allen, current Chair of the Constitutional Review Committee, who is running for the Vice President position.

While Allen may be best-known for his work with the University Program Board, where he spearheaded the committee that recently brought "Weird Al" Yankovic to campus, he also has extensive experience with the Student Senate. Before serving this year as Constitutional Review Chair, Allen covered the Student Government meetings as a journalist for KVSC, the campus radio station, where he hosted a weekly talk show called Student Government Update Live. Allen also served as the primary reporter for the 1998 Senate Commission on Racism, which was viewed by many as the most extensive fact-finding mission Student Government has ever undertaken.

Callahan is no stranger to Student Government either, having worked with the Senate both as a member and as an outside advisor since 1997. In 1998, Callahan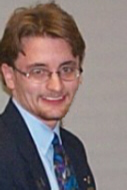 Allen

ran for the presidency on an independent ticket, but lost to his opponent, Amy Hanson. At that time, he attributed his loss to a lack of campaigning. "I didn't have time to campaign," Callahan said in an interview, "While Amy was pressing flesh all over campus, I was spending my days going to meetings in Administrative Services, trying to ensure that students would have some representation and consideration during the semester conversion [that occured the following year]." Callahan also caught his opponent "slinging mud" behind his back, but said that he was not surprised. "Lies and slander are simply part of an unfortunate tradition within Student Government. In all the years that I've been here, I have yet to see a presidential candidate win without using them as a primary weapon, and that's just sad."

But most of all, Callahan attributes his loss to a refusal to "lie in exchange for votes". He says that candidates typically make promises they know they can't keep, or they simply lie without remorse in order to win votes. "My honesty is an asset, not a hinderance," remarks Callahan. "I know the students at this university are intelligent enough to tell the difference between an honest conviction and shameless politicking. It's just a question of getting word out that the real deal is an option this year." While he lost the race for president, Callahan was voted in as a Senator by over three hundred students. While a member of the Student Senate, Callahan served as Senator, delegate to Atwood Center Council, and Cultural Diversity Representative to MSUSA.

The unlikely alliance of Allen and Callahan began in late 1996, when Callahan was training in as an announcer for KVSC, 88.1 FM. John Allen was Assistant Program Director to the station at that time, and Callahan finished his training under Allen's wing. Since then the two have become great friends, and were even roomates during the 98/99 school year. "I'd trust John with my life," Callahan asserts. "When we work together, I always know he's watching my back, and I'm watching his. We make a great team."